Tomix N gauge EF65 (EF65-105)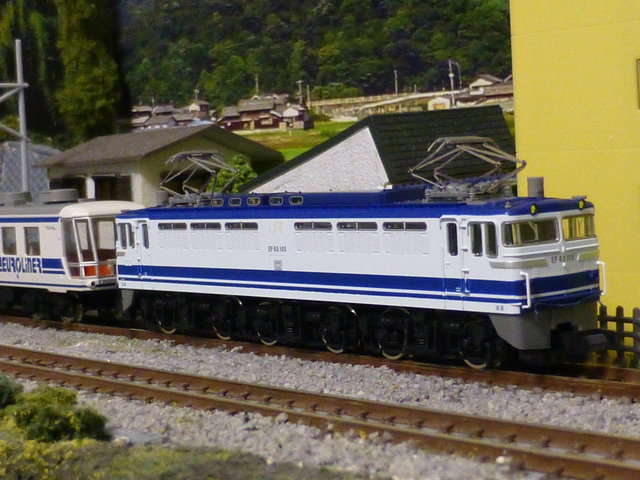 Reference
Model information

| | |
| --- | --- |
| Running number | EF65-105 |
| Catalogue number | 9193 |
| Produced | 2013 |
| DCC | none |
| Manufacturer page | n/a |
Detailing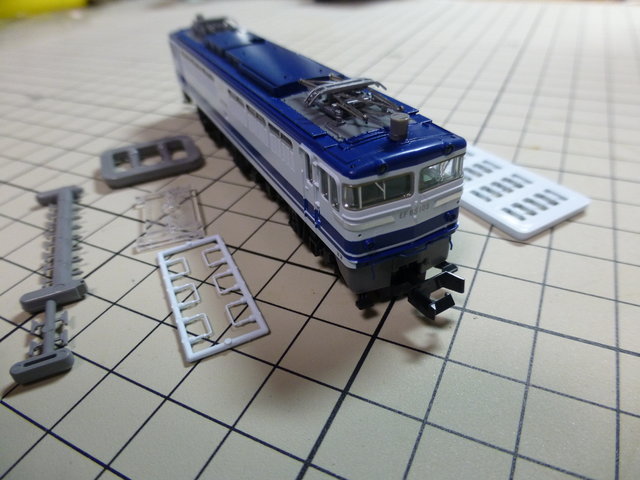 This locomotive comes with the number already applied to the body. Addtional parts which need to be applied are cab-end grab handles (centre), maker plates (right), whistle and cab roof smoke canisters (left). Additionally, optional radio antennas (rear) are provided; for these holes need to be drilled in the cab roof using the transparent template.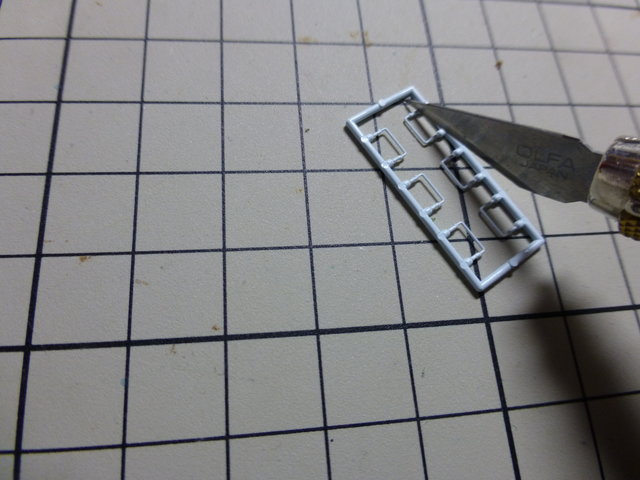 Detaching the cab end grab handles - I find it better to cut these off using a scalpel rather than nippers.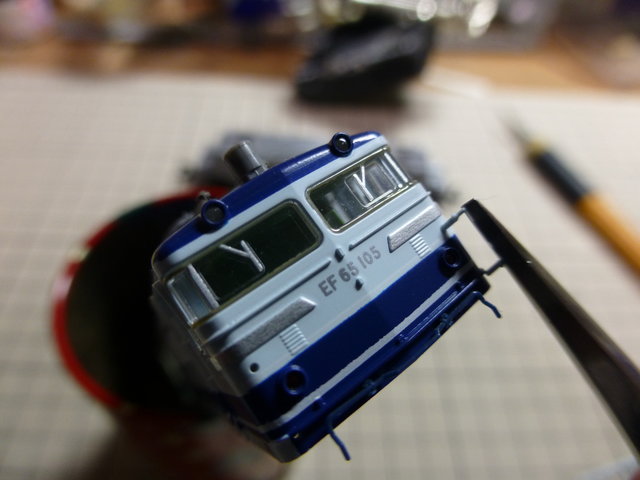 Attaching the cab end grab handles - much easier if the locomotive body can be held vertically, here by placing it in a small round metal tin.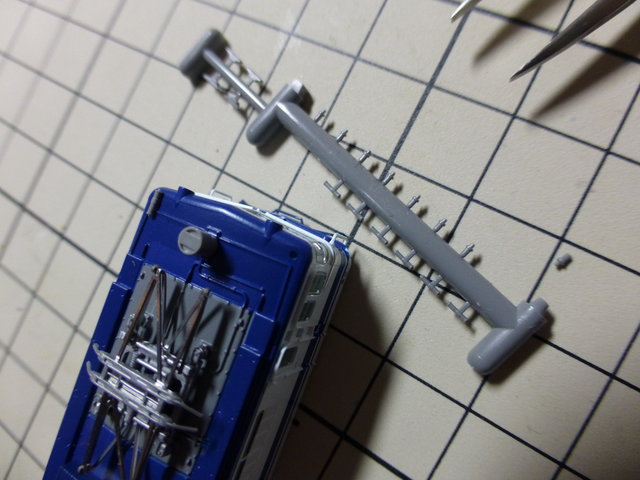 Whistles and cab roof smoke canisters - the sprues are designed with special slots in the end sections to assist attaching these parts, but I usually find those more trouble than they're worth.
Maintenance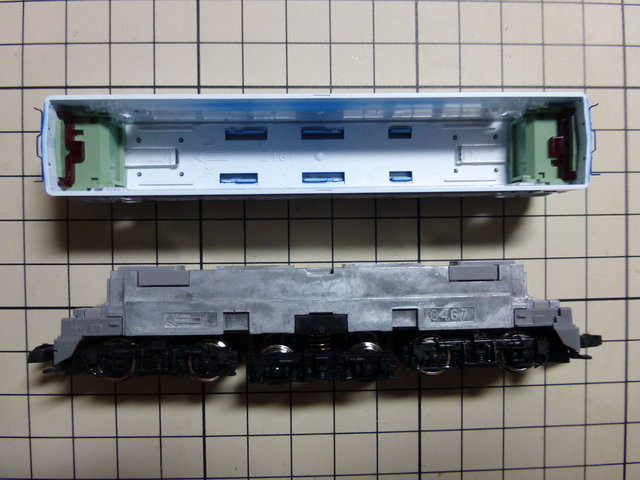 As is usual with Tomix locomotives, the body can be easily removed from the chassis, and both body and chassis carry arrow markings showing which way round the body goes on the chassis.