Monday, December 6, 2010
Tokyu Ikegami Line viaduct reconstruction work
Since the last post there's been a bit of progress on the Tokyu Ikegami Line viaduct reconstruction between Gotanda and Osaki Hirokoji stations. The situation on October 12th: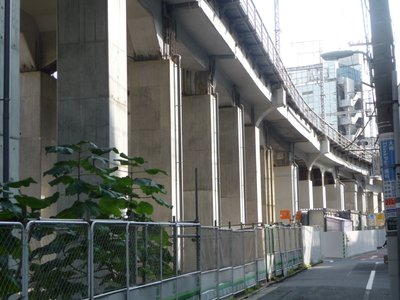 Situation today: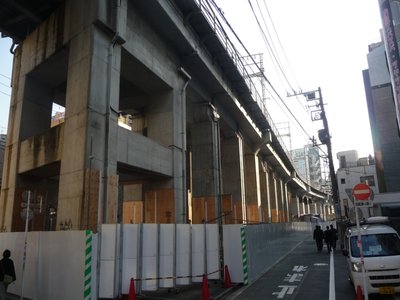 (The section of viaduct in the  first picture is visible on the centre right of the second picture - I couldn't remember where I'd taken the first picture from).
New hoardings have sprung up around this section of viaduct, occupying part of the road and providing more space for construction work. Plywood sheeting has been attached around the lower parts of most columns, so presumably some sort of major work is in progress - my guess is they will be completing the strengthening work to the same extent as further along the viaduct.
Situation on the other (south-west) side of the viaduct: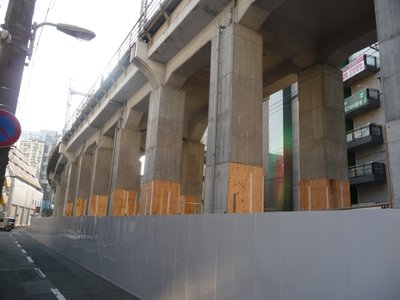 I just looked this area up in Google Streetview; seems they missed the streets parallel to the viaduct, but here's the view looking down (northeastwards) towards the point the above picture was taken. (By the looks of it the streetview pictures from this area were taken towards the end of 2008).