Monday, December 30, 2019
MicroAce DD51s
A recent auction find was this pair of MicroAce DD51s - ca. 3,000 yen for the pair, unboxed.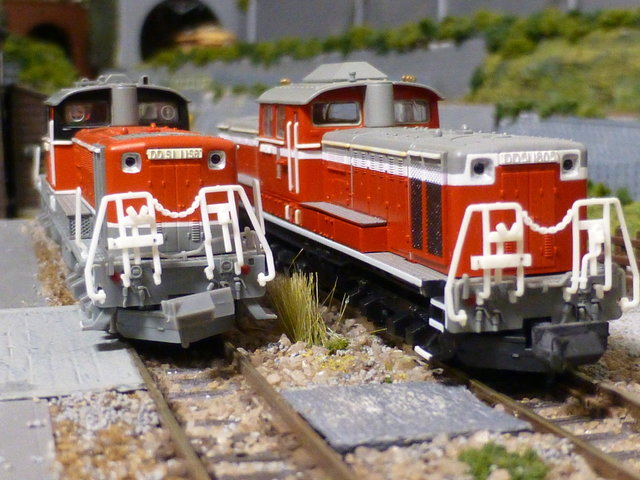 DD51-1156 (on the left, catalogue number A8528) in JRF livery is currently a non-runner as it causes some kind of short circuit when placed on the track. The end railings are also somewhat loose and need fixing.
DD51-1805 (on the right, catalogue number A8521) was the last DD51 produced and the model is in as-delivered livery. Runs fine but one set of end steps is missing.
However these issues should be fixable, and at that price it's hard to complain.