Monday, January 13, 2020
Farewell, Yamanote Line E231-500 series
As of Friday January 10th 2020, all E231-500 series sets have been withdrawn from the Yamanote Line and the replacement with E235 series sets is complete (though some of the additional and relatively new E231-500 series cars ordered to replace the 6-door cars have been integrated into the E235 sets).
This is my pair of N guage E231-500 sets, on the left the Kato version (catalogue number 10-890) and on the right the MicroAce version (catalogue number A4070):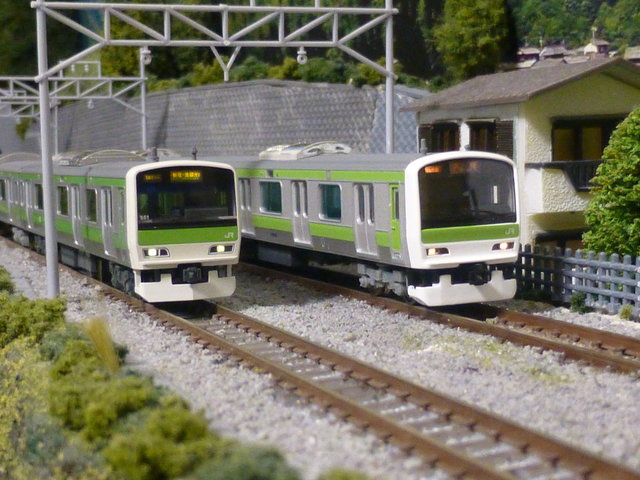 The Kato version is the newer and better of the two, particularly when seen from the front. The MicroAce version does however have some details it does better than the Kato one, such as the front skirt (the narrow white supports on the left and right on the Kato version should not be visible) and the door windows are not tinted (the Kato version uses one single coloured plastic sheet for the windows, the MicroAce one uses transparent plastic with coloured plastic added behind each large window).