Sunday, January 12, 2020
Scaling ballast
One of the perennial issues with N scale is laying ballast which doesn't look unplausibly oversized when viewed close-up (such as through the unforgiving lense of a digital camera).
The grey ballast here is Kato 24-331 (video in Japanese):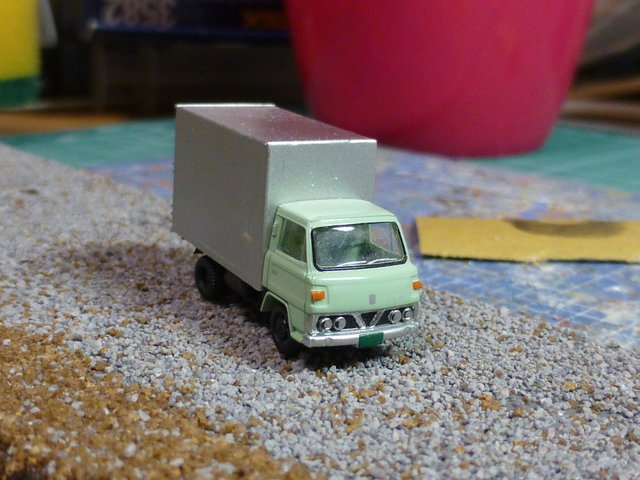 which is the finest ballast I've come across (I understand it's actually by Woodland Scenics) and doesn't look too bad, but still gives the impression the truck has driven up to the side of a river.
Assuming it's dried firmly in place, I've found vigorously rubbing it down with coarse sandpaper breaks down the individual ballast stones and smoothes it down giving something more akin to the "compacted ballast/aggregate" effect I'm after: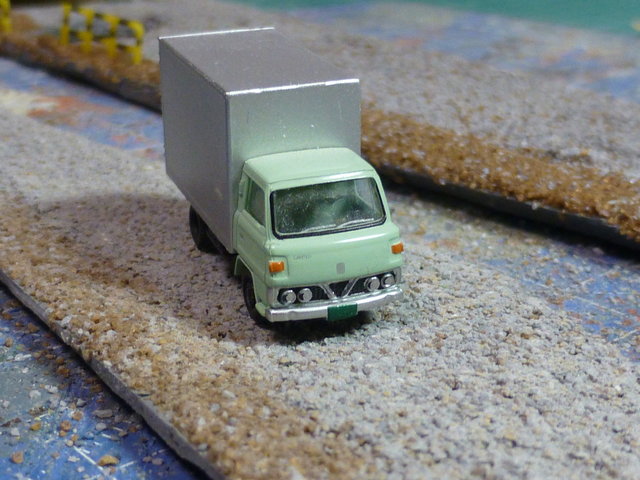 Treated (above) and untreated (below) in comparison: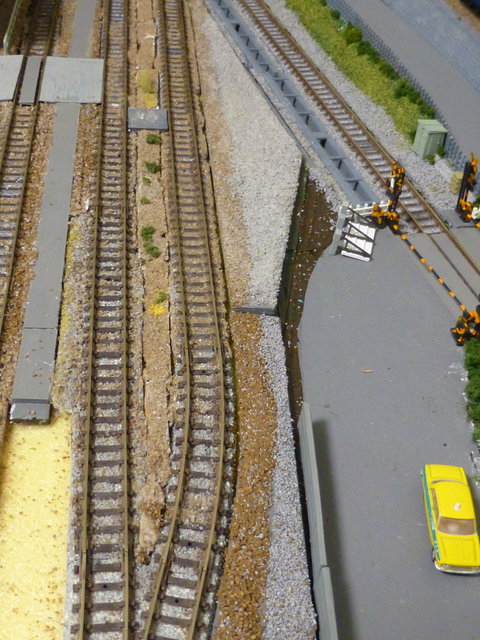 Close-up of a treated section (left; the ballas next to the rails has not been treated yet):
Overall I'm quite pleased with the effect.