Fleischmann BR151 (151-032-0)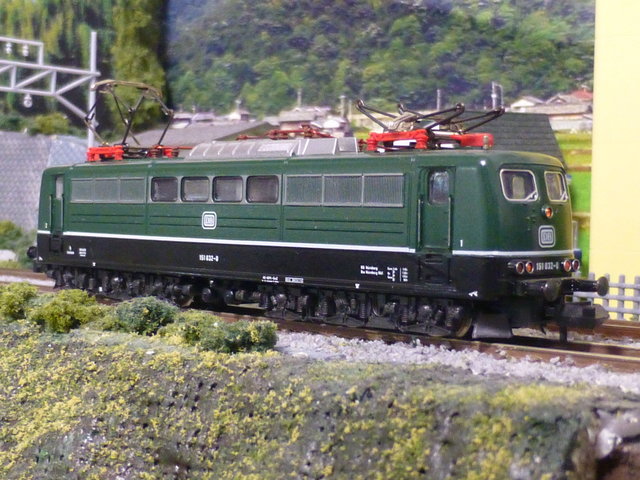 Review
This is a classic Fleischmann loco, solid and robust but a plausible model of the prototype with a decent level of detail. Though very much a 1970s design (this model appears to be from the earlier version with a plain steel pantograph, produced according to Spurweite-N.de until 1988), it does not look out-of-place on a contemporary layout.
Mechanically it runs fine and is easy to maintain (see below). The wheel treads are a little on the wide side and it runs a bit clunkily over modern Tomix pointwork but overall is an excellent, unassuming "layout loco". All axles have pickups; the inner and outer wheelset on each bogie are powered, with the inner wheelpair on each having traction tyres.
Reference
Pictures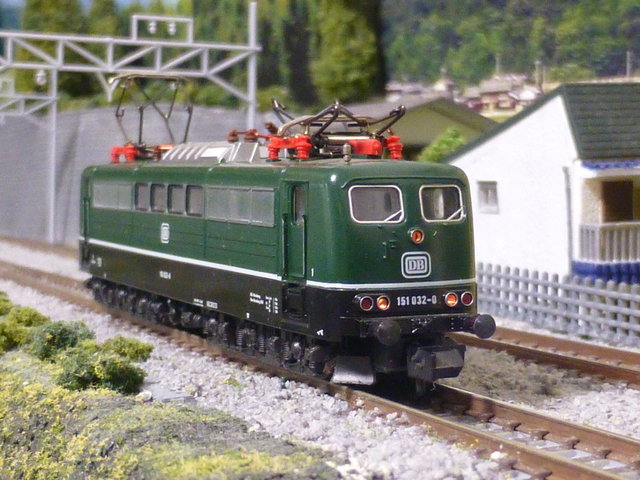 Maintenance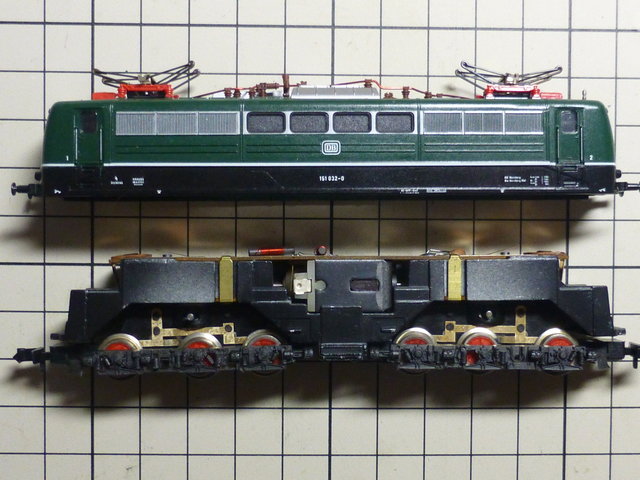 Body can be removed easily from the chassis. Note that it can only be fitted in one direction; there is an adjustable screw on the roof to select between overhead and track power, which matches to a section of circuit board towards the "Number 2" cab end. This may require a little adjustment after replacing the body to ensure contact is made from the strip beneath the screw on the inside of the body and the circuit board.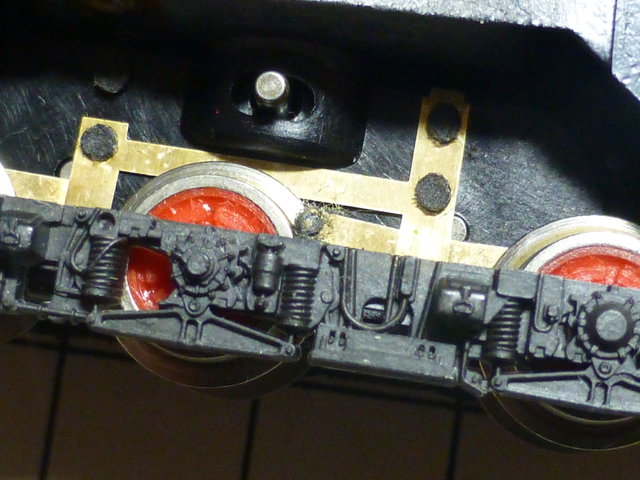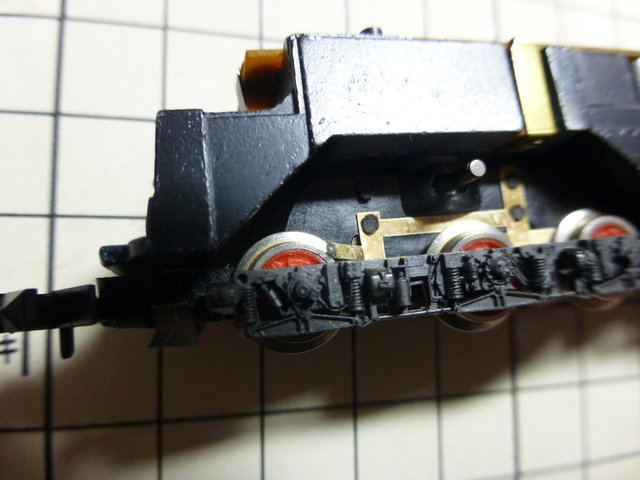 Contact wipers are somewhat prone to picking up dust and/or springing out from behind the wheel. These are quite thin and easy to bend; if adjusting, remove the underside of the bogie (which is held in place by a simple screw and moving the wheelsets, rather than trying to force the contact strip behind the wheel. It's also a good idea to clean both contact strip (again carefully to avoid bending it) and the inside of each wheel for better contact.