Lima V100 in BR blue (220213)
This Lima N Gauge locomotive, catalogue number 220213, is one of Lima's infamous "fake" liveries, here a German V100 prototype painted in a colour resembling (but not matching) BR Blue and adorned with a BR logo and fictitious pre-TOPS running number D8915.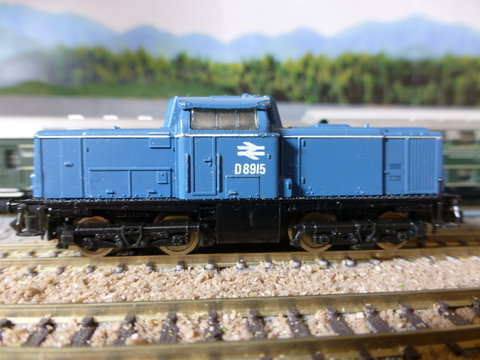 Like many Lima locomotives, the bodywork moulding looks reasonably convincing (ignoring the livery) - see below for a comparison with the equivalent Fleischmann model. Of course, there's the infamous Lima "pancake" motor, here centre-mounted powering the inner axles on each bogie, making this technically a 1A-A1 rather than a prototypical Bo-Bo. This is however an improvement over the equivalent HO model, which just has two axles.
Catalogue
This model seems to first appear in the 1971 Wrenn catalogue with catalogue number 213.

A version in BR green was also available as catalogue number 212 (220212).
Comparision with other models
Here side-by-side with an old Fleischmann Piccolo V100 (in genuine Bundesbahn livery):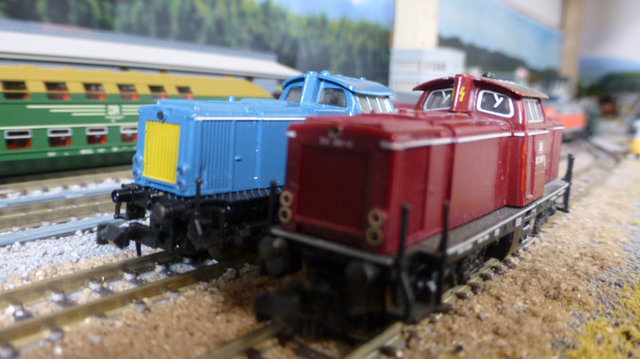 Links