Lima N gauge Class 55 Deltic (D9003 "Meld")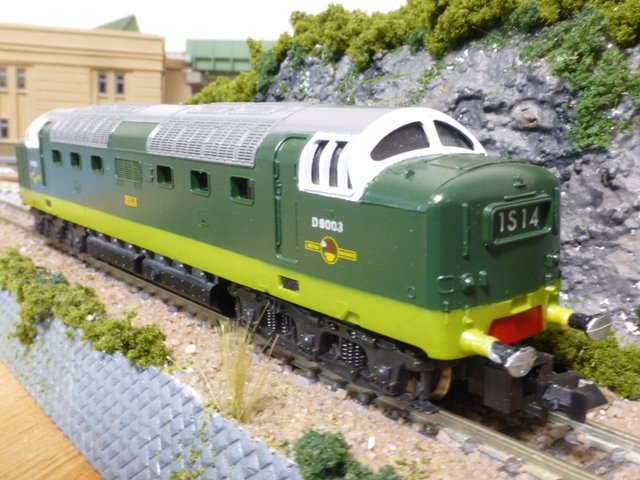 Reference
Review
The best thing that can be said about this locomotive - probably the worst one I own - is that from a distance it looks reasonably like a Deltic.
Look closer and it's clearly overscale, towering over properly scaled stock and closer to TT than N scale. This is due to the use of Lima's classic bogie-mounted pancake motor, which is located below the nose area, which means the whole locomotive body needed to be raised to accomodate the motor. This size discrepancy becomes hiliariously apparent when coupled to Lima's British Mk1 coaches, which are notoriously underscale.
The mechanism itself is "classic Lima" - the bogie-mounted motor driving two axles at one end, with pickups on the bogie at the other end. I imagine it can be improved with maintainance, but as-is it works as expected, i.e. very poorly.
Links