Thursday, July 20, 2017
Lima N Gauge Class 31 D5518 (220209G)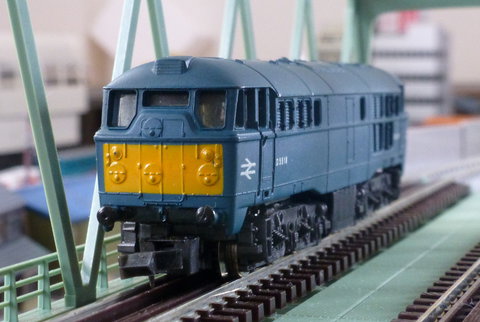 Reference
Model information

| | |
| --- | --- |
| Scale | Nominally British N scale (1:148, 9mm gauge / N gauge) |
| Manufacturer | Lima |
| Running number | D5518 |
| Catalogue number | 220209G |
| Produced | n/a |
| Manufacturer page | n/a |
| LIMA-N scale-LOCOMOTIVES | 220209 ... BR (British) ... D 5518 |
History
The Lima N Gauge Class 31 from the 1980 Lima catalogue.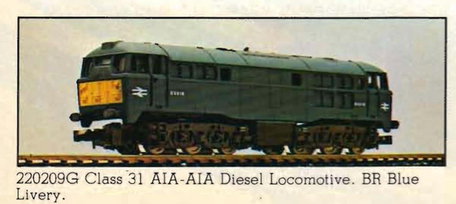 Review
The first and worst rendering in N gauge of the Class 31 (Brush Type 2), an early (and relatively long-lived) modernisation plan diesel with the unique (for the UK) A1A-A1A wheel arrangement.
Inside it's the classic Lima chassis design: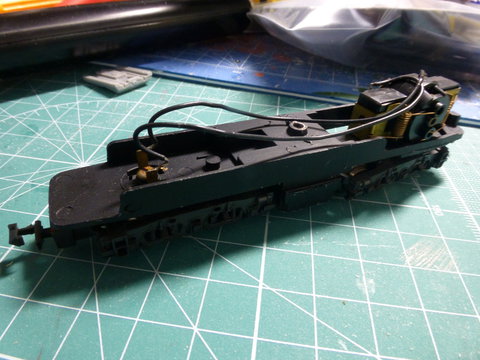 Diecast metal chassis with the motorized bogie on the right, pickup bogie on the left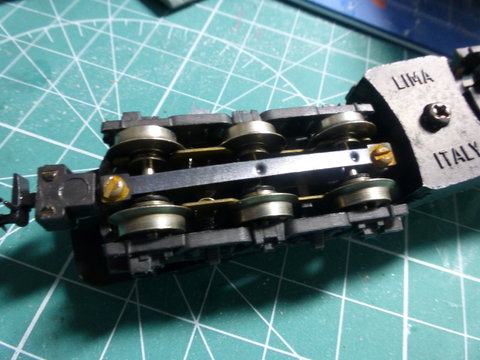 Mmmmh, lovely thick pizza cutter wheels. The pickup arrangements is actually not too bad, with what look like brass pickups pressing down on the axles, and held in place by a small rim on each side. The screw which holds the body in place visible on the right.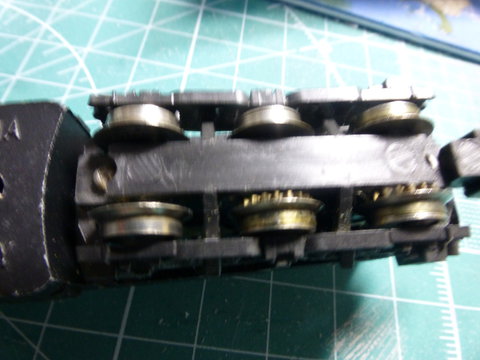 The motorized bogie; the way the motor is mounted seems to make it impractical to power more than two axles.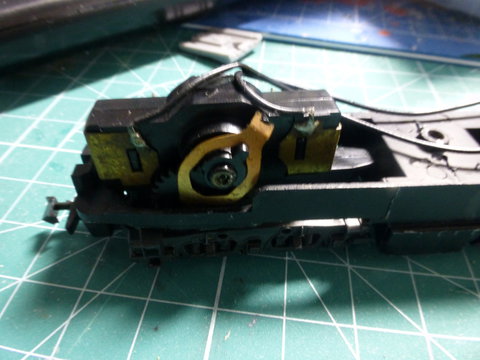 The motor; the brass (?) strips on each end, which the wires are soldered to, reach around the motor block (see next photo). Not entirely sure what the purpose of the oval copper (?) strip in the centre is, it serves no electrical purpose and doesn't hold anything in place.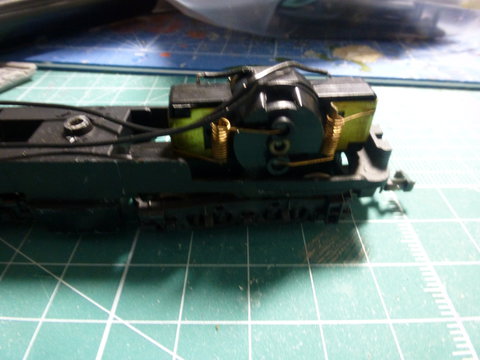 Motor from the other side; the brass strips wrap around from the other side, and hold two copper springs in place, which in turn secure the brushes against the motor and provide electrical contact.
Links