Lima N Gauge FP45 (220281)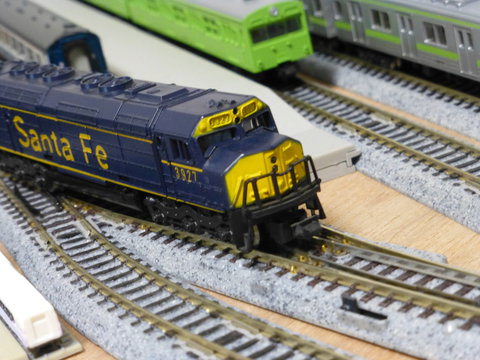 Reference
[1] First production year, production date of model unknown
Review
North American trains are not really my thing, but I came across this Lima Santa Fe FP45 on Tenshodo's wonderful floor of junk for a few hundred yen.
Incredibly it runs, albeit with that roaring growl only Lima pancake motors do well... As with my other Lima purchases, this is not intended to be a regular runner - it's more for the historical curiosity value and I might use it creatively some time in the future.
Mechanically it's "classic" Lima - pancake motor on one bogie (only driving two of the three axles) and pickups on the other bogie. The powered axles have traction tyres on all wheels. Chassis frame is plastic with a free-floating weight. "Cab lighting" is provided - I guess it's a crude attempt to provide headlights - but all it does is create an infernal-looking glow which looks somewhat creepy, as if it's possessed.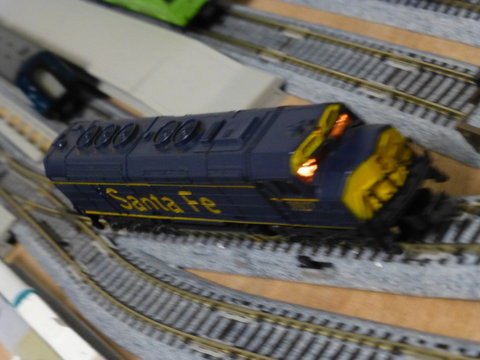 Apparently the bodyshell can be fitted to an Ahearn chassis.
Video