Tomix N gauge JR 209-1000 Series (Chuo Line)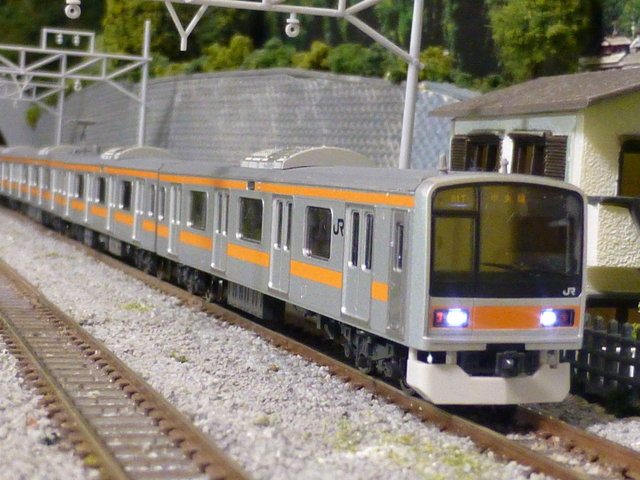 Review
In March 2019, JR East transferred its two 209-1000 series sets from Joban/Chiyoda Line operations to the Chuo Line. As the pair are around 20 years old, this is an unusual retrograde step - the reason being that the Chuo Line E233-0 series fleet is undergoing mid-life refurbishment with modifications for extending the sets from 10 to 12 cars, which means a couple of additional sets are required to cover for those being refurbished. Conveniently the two 209-1000 series sets had just become available, as the expansion of through-working of JR Joban Line trains to the Odakyu Line required modifications for compatibility with the Odakyu signalling system, and it was not cost-effective to do this for such a small sub-class not all that far away from the end of its service life.
Tomix were commendably quick to bring out a model based on their existing 209-1000 series model in Joban Line livery (catalogue number 98277, released in 2018). The model is about what you'd expect for a current, non-"High Grade" Tomix model, and captures the look of the prototype very well. As a non-"High Grade" model it does of course come with standard Arnold couplings, which desperately need replacing with the Tomix TN couplings to get rid of the substantial gap between cars.
The only unsatisfactory aspect of this model is the cab end lighting unit, which is an older design (probably adapted from the pre-LED 209-0 series models) which fills most of the cab (and is also visible through the first set of windows in the passenger area) and only leaves a small gap to give the impression of cab space.
Reference
Model information

| | |
| --- | --- |
| Scale | Japanese N scale (1:150, 9mm gauge/N gauge) |
| Manufacturer | Tomix |
| Catalogue number | 98334 |
| Produced | 2019 |
| Manufacturer page | JR 209-1000系通勤電車(中央線)基本セット |
Pictures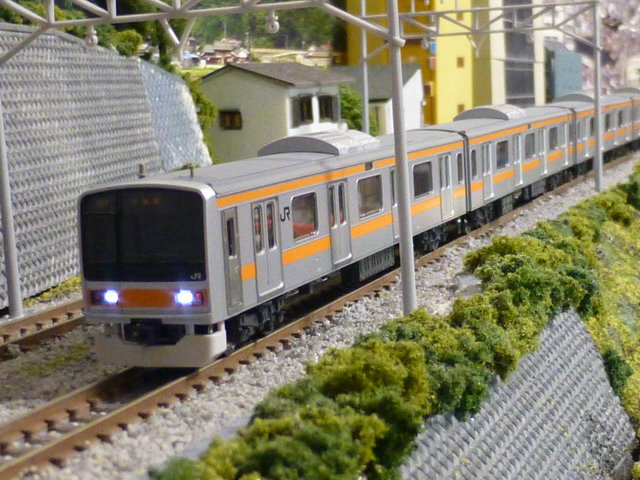 Detailing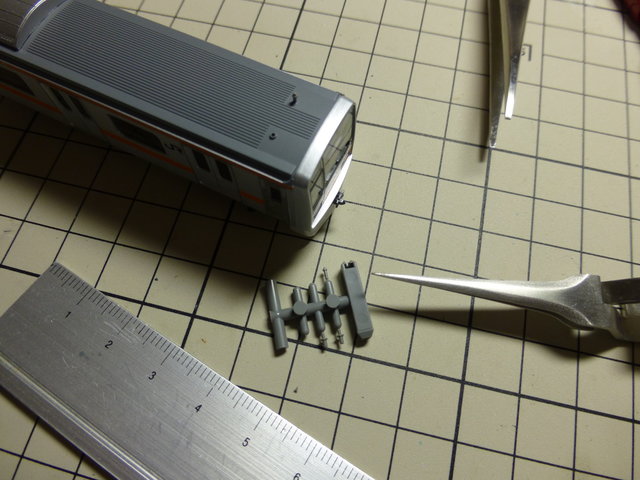 Adding the cab roof detail (emergency smoke flare and radio antenna)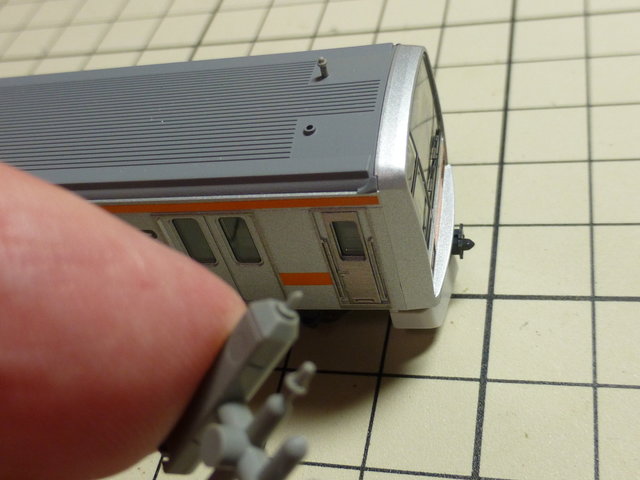 With this model it was easy enough to use the slot in the sprue to add the parts (with some models it's hard to get the parts to sit properly in the slots)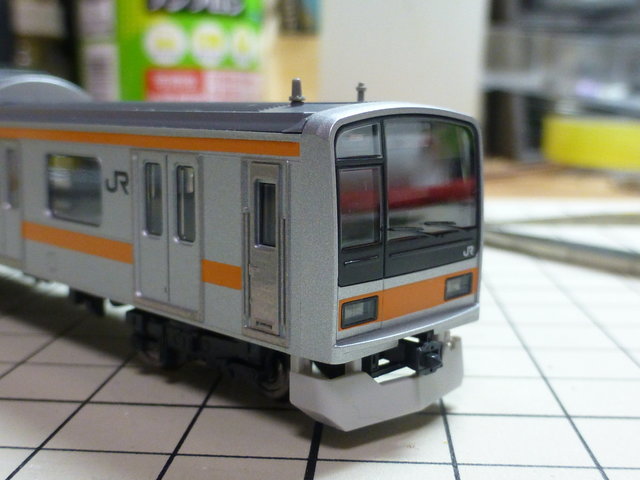 Installation complete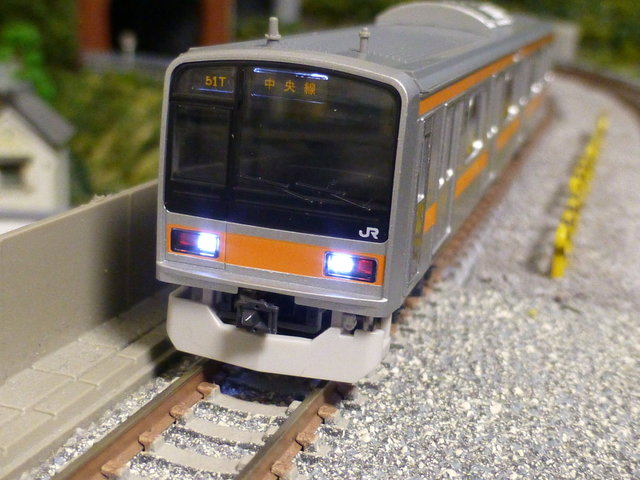 The first attempt at fitting the digital train displays by cutting the stickers according to the guide lines provided resulted in the above, unsatisfactory result with very visible light leakage around the stickers; it's necessary to add about 1mm to the upper and lower edges for complete coverage.

Links