Friday, December 11, 2009
D51 853 (Asukayama Park)
In yesterday's post I mentioned that the C61s were built using parts from redundant D51s and D52s. That rang a bell and looking through my photo collection I found some pictures of D51 853, which is on display in Asukayama Park (飛鳥山公園) in Tokyo's Kita-ku: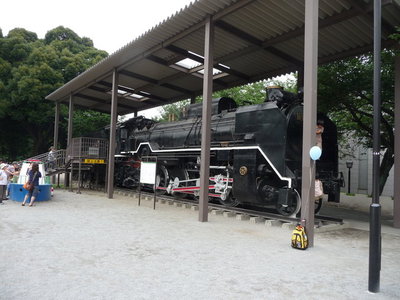 D51 853 looks to be in fairly good condition and as you can see has some shelter from the elements. It's sitting at the edge of a children's playground along with an old Tokyo tram, which I don't have any pictures of.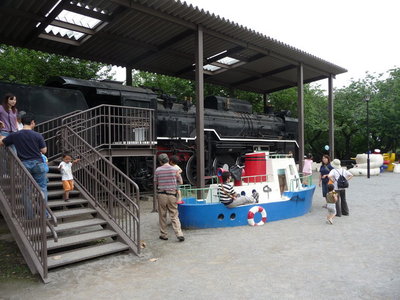 A walkway is set up so you can pass throught the cab: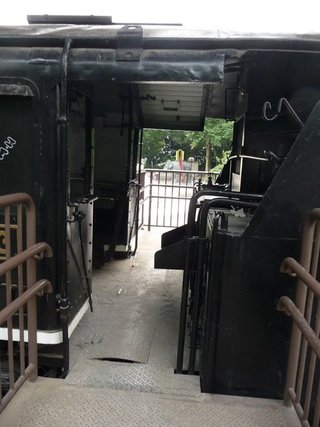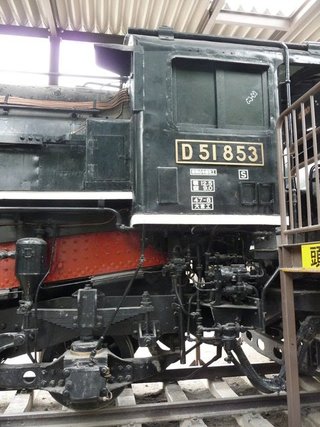 The front end is also quite accessible, at least for adventurous kids: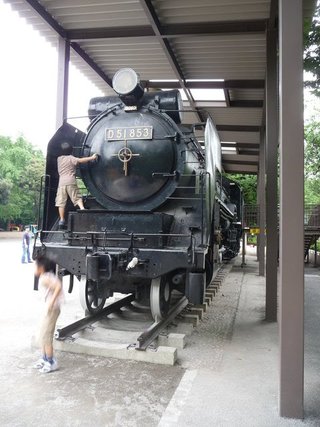 The obligatory information panel gives some brief facts about D51 853, including year of introduction (1943), withdrawal (1972) and allocated sheds.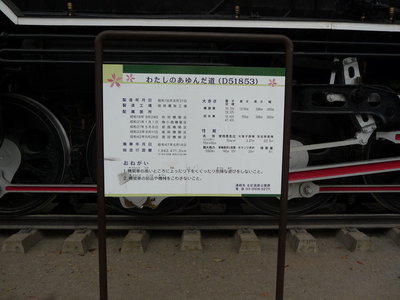 Asukayama Park is located in on the west side of Oji Station (王子駅) on the JR Keihin-Tohoku and Tokyo Metro Nanboku lines. There is a small funicular (free) which will take you up the steep slope to the top of the hill on which the the park is located.
The park also contains three museums and the former residence of Shibusawa Eiichi (渋沢栄一), a key political and economic figure in post-Restoration Japan who was also involved in many transportation projects.
Links: