MicroAce N gauge E231-1000 series (Tohoku Line)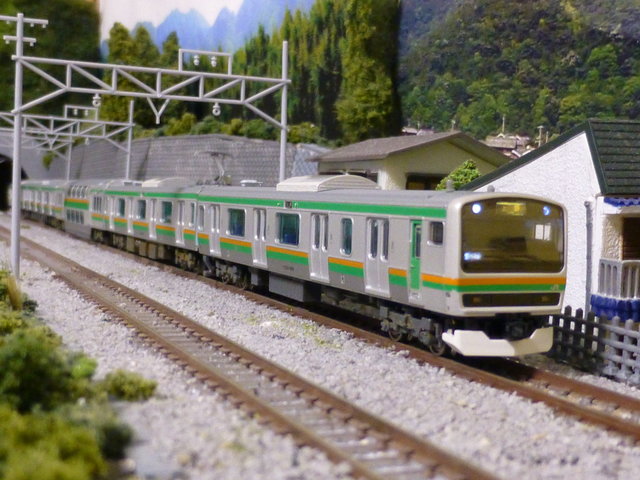 Reference
Set formation
↑ Ueno
KuHa
E230-8008
MoHa
E231-1508
^
SaHa
E230-1003
MoHa
E230-1015
M
MoHa
E231-1015
^
KuHa
E231-6008
↓ Kuroiso
Pictures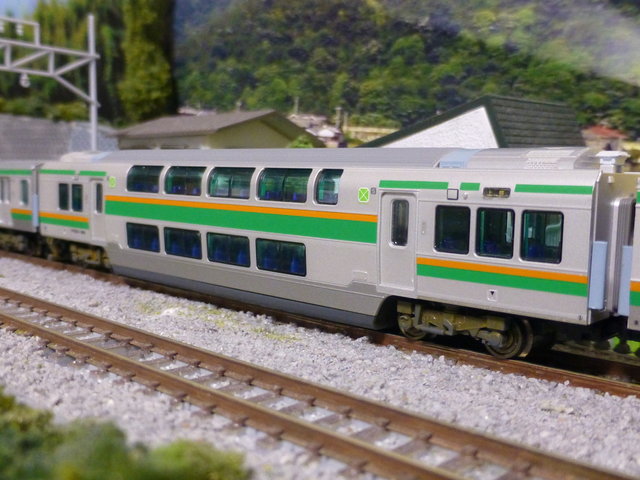 Improvements
This model was acquired second hand at a very good price from a previous owner who had made various modifications to the set, some of which were more successful than others. The standard MicroAce Rapido couplings had been replaced with an odd mixture of Tomix 0334 close couplings and Kato_11-706 couplings using the provided MicroAce adapters, resulting in some very odd results like this: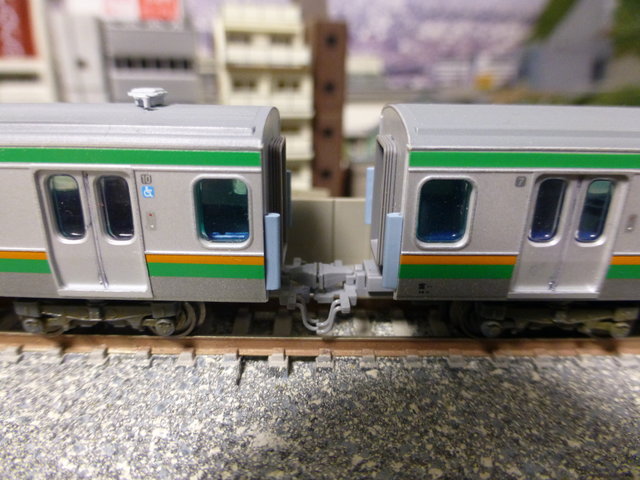 The "inter-car fall prevention flaps", for want of a better word, which are standard on this model, do pose a slight problem in that with Tomix-style close couplings they may interact on tighter curves and cause derailment. Some experimentation showed that the Tomix 0334 couplers, though now evidently out of production, are not quite as tight or self-centring as the Tomix 0334 model, and work quite well with this model, at least when running on 280mm radius curves (although even then the flaps do touch slightly on an S-curve, albeit not enough to cause a derailment).
With Tomix 0334 couplers, the gap is reduced to this: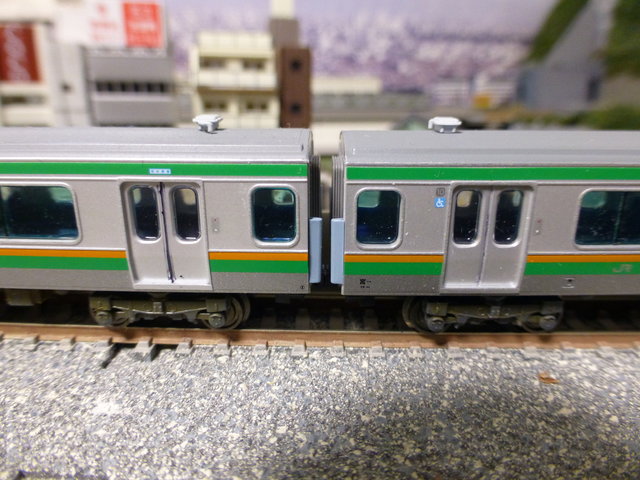 which also shows the other major visual issue with this set (left), where the previous owner had attempted to line the door gaps to represent the rubber seals. Sadly the effect was not very convincing; fortunately the ink could be removed using Kato Uniclean and a bit of elbow grease without damaging the body (right).